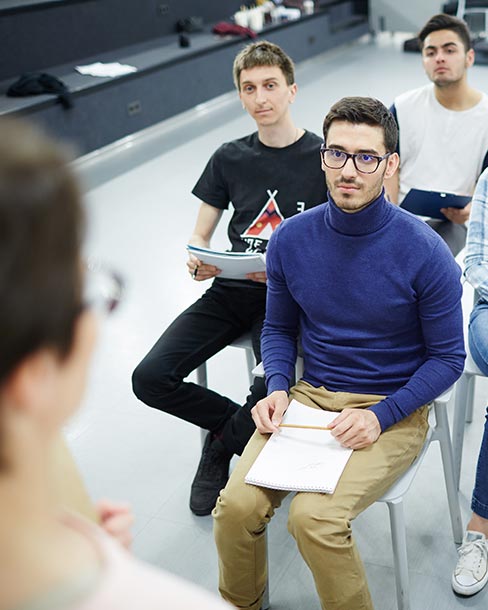 Within the Tourism of the Stars, each area offers some peculiarities which differ, in general, from the ones of a Professional Astrophysical Observatory when leading groups.
This situation, in addition to the peculiarities of each place (gea, flora, fauna, landscape, lodgements, paths and star viewpoints...) and to the interests of those who go there, makes necessary the specific training of people who, without being proper guides, acquire general knowledge about how to guide groups through paths, star viewpoints or how to handle small instruments of observation, interpret the sky with the naked eye, attend events such as eclipses, comets passing, night of meteor shower... and other individuals and adapted to the characteristics, facilities and type of visitors of the environment where they are going to work.
The "Starlight Astronomical Monitor" is a guide able to accompany groups during the night or during the day, supplementing their joy of nature with the knowledge of the Universe seen with the naked eye or through simple instruments of observation and showing how Nature and Universe are a single reality of which we humans are part. The Starlight Astronomical Monitors promote respect and protection of the nature and ensure that the starred sky, heritage of us all, is respected and protected so that it is not destroyed by the pollution caused by the irresponsible lighting.
In these courses (60 hours) the intention is to know, in a very practical manner, the professional opportunities which the star tourism opens, the diversity and singularities of the companies committed to this activity, the manner of developing this novel product and the best way to promote it. In this training, theoretical knowledge is provided about astronomy and about how to transmit these notions to the groups of visitors in an educational manner. It is also taught through practical sessions, in the handling of day and night instruments of observation, as well as the manner of using some programs of easy access which help them interpret the sky in the different seasons of the year and to photograph it.
These courses are intended not only for tourist guides, but also for the owners and managers of the lodgings, tourism agents, workers of local offices of promotion and tourism administration, as well as other business men and professionals of the tourism in general, professional astronomers and amateurs.