DEFINITION
STARLIGHT RESERVES
A Starlight Reserve is a protected natural area where a commitment to protecting the quality of the night sky and access to starlight is established. Its function is to preserve the quality of the night sky and the different associated values, whether cultural, scientific, astronomical, or the natural landscape.
Several specific types of Starlight Reserves have been identified and de- fined.
To date they cover the following categories:
Starlight Heritage Sites
Starlight Astronomy Sites
Starlight Natural Sites*
Starlight Landscapes
Starlight Oases - human habitats
Mixed Starlight Sites
The Starlight Reserve concept was established in the UNESCO World Heritage Centre, Paris (October 2007), Astronomy and World Heritage. But the criteria were well determined in the International Seminar and Worldl Heritage(London) and at the World Heritage Committee (Quebec), 2008.
Moreover, Starlight as a whole is an integrated action of UNESCO and is supported by IAU and UNWTO, emerged from the IAC (https://www3.astronomicalheritage.net/index.php/resources/dark-skies-info)
A Starlight Reserve has several areas:
Core or exclusion zone is where the natural lighting conditions and clarity of the night sky are kept intact.
Protection zone: This is located near the core area and serves to cushion the adverse effects associated with light and air pollution that may affect them.
General zone: A nearby area outside the reserve where responsible smart lighting criteria should therefore be applied to preserve the quality of the night sky.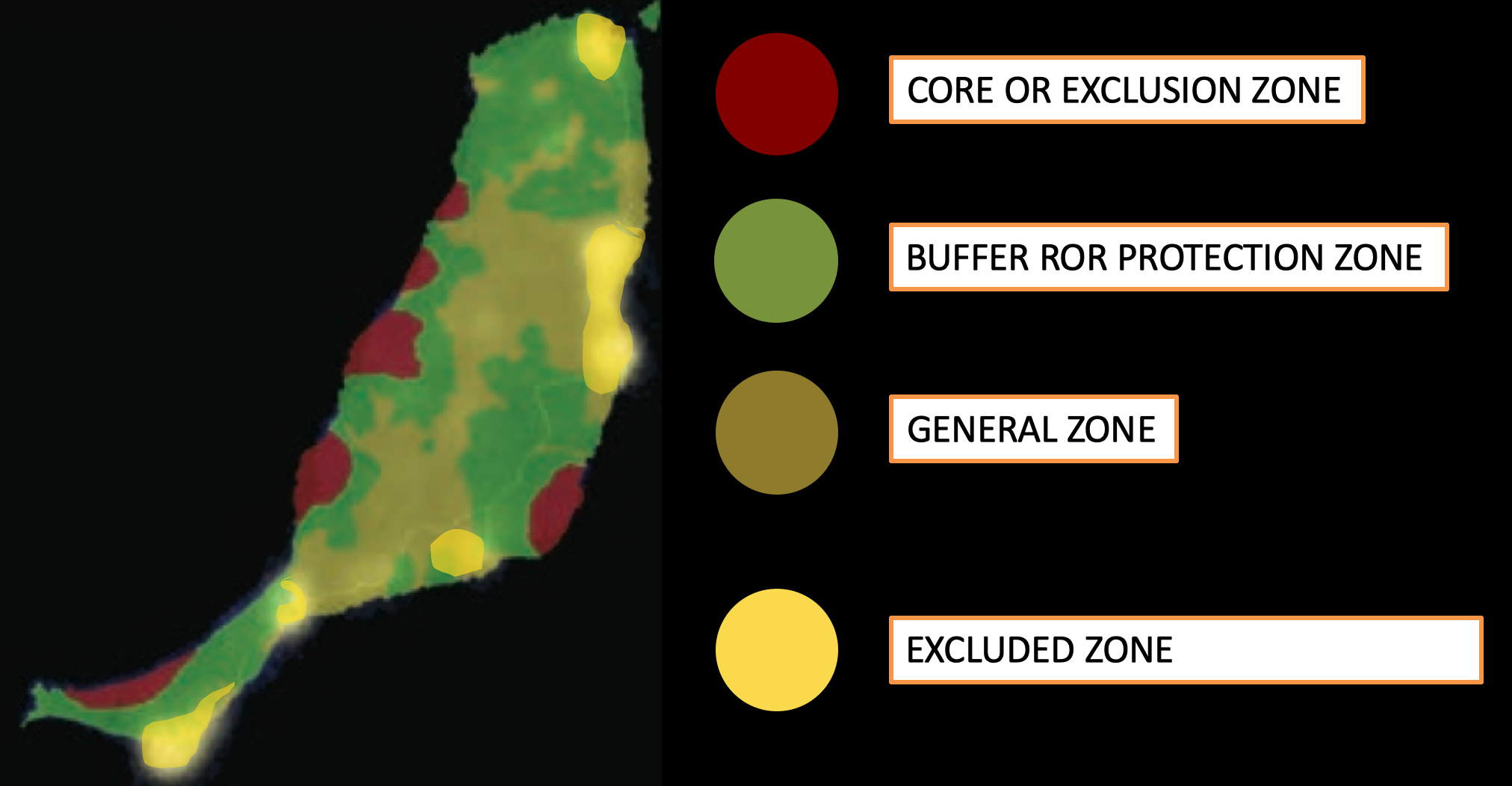 Fuerteventura Starlight Reserve
The requirements for a Starlight Reserve specifically address the features, peculiarities and functions of each space, which may relate to the preservation of the conditions for astronomical observation, the conservation of nature, the integrity of nocturnal landscapes or sites of cultural heritage.
The Starlight Reserve concept is accompanied in each case by a Participatory Action Plan and a set of recommendations aimed at preserving or restoring the quality of the night sky, taking into consideration the cultural, educational, scientific and environmental benefits.

DESCARGAS